If for some reason you read the articles about the Karoushi・過労死(death by overwork) and the stagnant and sinister world of Japanese employed life and thought "I need more of that in my life!", then I hope my article gives you the insights into job-hunting in Japan alongside some serious considerations beyond what many other sources of information in English care to mention.
No matter how hard you think you can try- your life is worth more than your job and it is important that you consider this before jumping into the far east.
Japan's demographic is changing- I'm not really on the boat of the declining population as I live in an area of Yokohama which is covered in Japanese sprogs but it is undeniable the services industry positions including fastfood, convenience stores and money exchange business have been sold over to the Vietnamese, Sri Lankan, Nepalese, Filipino, Malaysian, Indonesian, Khazak, Chinese… etc. mass immigration we are currently seeing here in Japan and especially in its capital. For the most part South East Asians coming to Japan in this fashion are called 来日(rainichi, or those coming to Japan) (as opposed to 在日 or "in Japan" which is the name for ethnic Koreans in Japan) as a result many websites and immigration specialists will be focused on serving this demographic so please keep this in mind whilst starting your job search.
There is a noticeable decrease of western people coming to Japan to live, perhaps due to the tightening of Eikaiwa contracts so you're pennies are squeezed even more, perhaps its the general public attitude of Japan, giving off more negative vibes than before, or maybe it's just the new, fresher asian alternatives to Japan, offering a more attractive life style… we all know the one of which I speak, 그죠!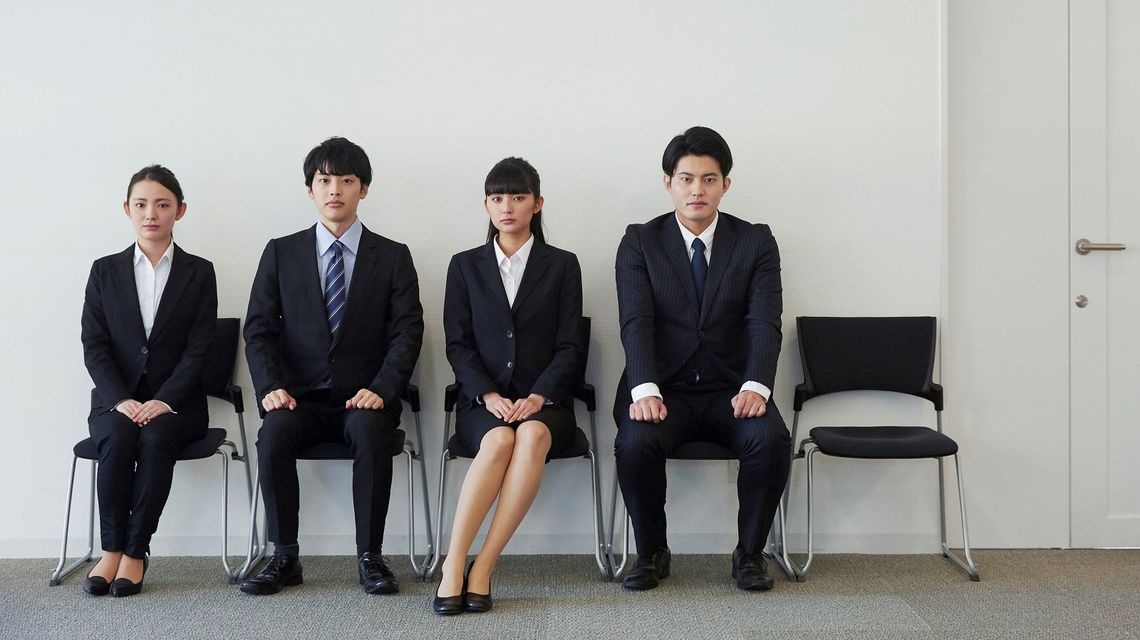 But I feel we shouldn't write off Japan just yet, benchers and startups are very cheap to set up in Japan and are openly encouraged by the government to unstagnate the Japanese economy, they are openly seeking overseas talents and some of the better ones offer some very exciting packages for the right people.
So if you are considering a life in Japan or wish to improve your life in Japan, I hope this article supplies you with a few more tools and know-how to improve your life out here.
The Websites
Note to teachers; I mean no disrespect to an individual who chooses a life in teaching English in the far east, it is obviously the easiest way in, especially if you don't speak the language and can be quite lucrative in the mid and end game. My cynicism comes from the industry as a whole- I think it is abusive to English teachers and managers are deliberately very deceptive towards them. You are often in a really poor contract which grants you little legal protection. If you need a gateway and a foundation then use the industry for that, don't make a career out of it unless its what you want to do for the rest of your life, the longer you stay the harder it is to leave. Japanese immigration does not give out the best visas to teachers and you are at the whim of your employer and they tend to be very arrogant and abusive, taking advantage of your naivety and inexperience in Japan. In my recruiting days, I've seen many teachers writing all sorts of fantasies and fairy-tales on their CV, every employer knows what you have been doing. If this is seriously a path for you, come qualified in serious English qualification training or come with business English experience, they are your best bets besides the fabled university teaching or intl. school posts. Don't be surprised if you hate your first 2 or 3 jobs if you are coming into this blind- but everything is a learning curve and at least they tend to do your visa stuff, phone, housing and banking stuff with you. Just know you're not a dignified employee you are the cash cow clown from overseas.
Start off somewhere easy, Japan has a lot of brilliant websites available to Japanese job
Western/Bilingual
•Gaijinpot- Yes, start off with the low hanging fruit. Good selection of teaching positions and the usual spot to find a very large amount of candidates for low hurdle jobs. Some good management and novel jobs available too but usually reserved for those with strong visas and Japanese in Japan. If you are not in Japan yet, this is one of the sites which will help you find a way in.
•Daijob– A good focus on bilingual jobs, high proficiency in Japanese would be beneficial for using this site as you'll find most jobs tend to be in the Fluency bracket which is even one above Business level if that's you then having your CV uploaded on this website would be very beneficial. This site is also used by quite a few recruiting companies to scout capable bilinguals so keep an ear open. If you're not ball-to the-wall fluent, it is still worth checking this website in weekly intervals as there are a 20-30% turnout of non-fluency jobs which may be worth your CV.
•JobsinJapan-Although notably not as many jobs as Gaijinpot this isn't a website to be scoffed at. Although there is definitely a focus on graduate and teaching positions, there are also a lot of unusual opportunities you don't always find on Gaijinpot, including some unusual job opportunities like mystery shoppers or tour guides.
•Yolo- Granted it has definitely got the most untimely name on this list- it is more for people with student visas and Working holiday visas as it has a lot of part-time positions and positions in the service industry. Low pay- fancy website- certainly a good spot to look if you are getting desperate for pocket money. The site offers paid surveys and friend introduction monetary schemes for those with a large flock of sheep lying about.
•LinkedIn- A business orientated social network made up of professionals and entrepreneurs from all over the globe, it comes as no surprise that Japan is no exception to its outreach. Although not ideal for foreigners abroad trying to get into Japan, for those with some experience it would be very advantageous to set up your full profile on this platform. Many recruiting, IT, Business and Translation positions turn up here and are often more westernized companies than elsewhere so its really only good things. I'd recommend joining communities and groups on these websites to network and reach business owners directly. I found my first two jobs this way.
•Glassdoor – Again, another good networking site with the added benefit of being able to see employee reviews for the company. Given Japan's working environment, it is very hit or miss what kind of life you will have in the job vs what it looks like on the recruitment site so try and be well researched as much as possible going in.
•Careercross- Has a great search engine showing all the industries, your experience level, language level and location, it's a meticulous search method which takes some getting used to but this is by far my favourite bilingual site- the learning curve was certainly there but I think it is worth getting to know the website and apply accordingly.
Japanese Sites
The 転職(job changing) industry is massive in Japan and mentioning every possible employment agency there is would not be practical so I have written below some standouts for me;

• Indeed- Obviously no one's first thought when you say Japanese job sites but indeed Japan is very Japanese. Even lacking an English UI despite the company's origins. However writing buzzwords in the search bar like "global", "international", "English", "Bilingual" will bring up some very juicy results.

• MyNavi One of the biggest Japanese staffing websites, if your Japanese is hot sh*t then it may be worth looking into this website. This is where many of the major companies post their vacancies but be aware if you are a graduate or someone of little experience you will have to adhere to the 新卒graduate intake timetable- these usually happen between April or September parallel to graduation dates. Japanese students usually prepare for a year of interviews before they enter the company so if these big Japanese companies are your goal it is well worth looking into it.

• GTN-Job- l A website which deals exclusively with foreigners, the company also offers sims, credit cards and housing options so you can use their services for an array of services you may need in Japan

• RikuNabi: Similar to the latter another major Japanese job porta
l

• バイトル; Although definitely more of a part-time job application and website, Baitoru DOES has full-time work and some pretty good deals for those with the right visa. The search engine is great, choosing your station, line, times, pay and whether foreigners can apply or not, this is a very good sight for the more Japan-Seasoned residents.
•Wantedly: kA place for startups and Entrepreneurs, this is a Japanese job site and social media platform with a focus on IT. An unusually modern interface and some very attractive offices, this one may be worth a look for those who can code a bit! English UI available.
•Greeen: Very similar to wantedly with a much stronger focus on IT.
Can't recommend but will mention

• Craigslist- enough said, do not get involved in illicit activity or organisations not connected to your visa.
• Tokyo Notice Board– Cheap local bulletin board for Tokyo residence, sometimes jobs like robot restaurant are posted here, its a very taxing and stressful job so don't jump too high.
Like glassdoor, Japan also has some good insight websites about life inside certain companies. Check your dream company on these websites and see if there was something you didn't expect. Remember the context of anonymous ex-employees on the internet and their attitude towards old jobs…
The Job Fairs
•CFN Bilingual Fair taking place in Tokyo big site among other places, JAL, Facebook, H&M, Bloomberg, Indeed and more tend to process many candidates here, if you are good at Japanese you are almost guaranteed some kind of job here, most foreign companies have a political agenda when it comes to western males at the moment but whats the harm in trying, fuck this decade.
•Job Haku Pasona's foreigner job fair, very good for foreign graduates and final years, well worth going on your year abroad, one of the few that do events in kyushu too.
•DISCO For strong bilinguals.
•Daijob jobfair If you are a student or recent grad you really shouldn't miss this chance to mass sign up to a bunch of daijob recruiters and take interviews
•Gaijinpot Jobfair Exclusive focus on teachers with a lot of good experience. Good opportunity if that's you.
• Global Leaders Very large even taking place in Tokyo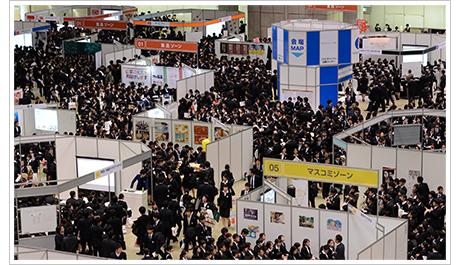 The Papers
Japanese companies usually require two standardized documents; a Rirekisho and a Shokumukeirekisho
A Rirekisho(履歴書)is the bare-bones, straight to the point document showing your timeline from starting uni to applying to whatever job. It is important to keep up your 自己PR(personal promotion section) and picture/dates on this document, alongside being consistent with job history. Check here for how to write a Rirekisho. If you have Japanese peers, please check it over with them. Even if you can't speak Japanese, even for engineering etc. this is an impressive document to get right for Japanese companies. Another trick is to check google images for examples and scour the internet for templates in order to complete this one.
A Shokumukeirekisho (職務経歴書)- This document is the real meat of your professional life, you write the company information, the industries, your role within the company, achievements etc. It is absolutely ESSENTIAL that the dates on your Rirekisho and your Shokumukeirekisho are exactly the same, this is the first thing recruiters and hiring staff look for when judging your application. The other and equally as important is to give valid excuses for leaving positions and gaps in employment, Japanese employers are very wary of too many job changes so be sure to make them very valid reasons- foreigners have a name for leaving jobs quite frequently so be careful- if you have excuses that sound valid WITHOUT badmouthing your previous employer, you will have an easier time nailing a job. Here is a guide on filling in your Shokumukeirekisho.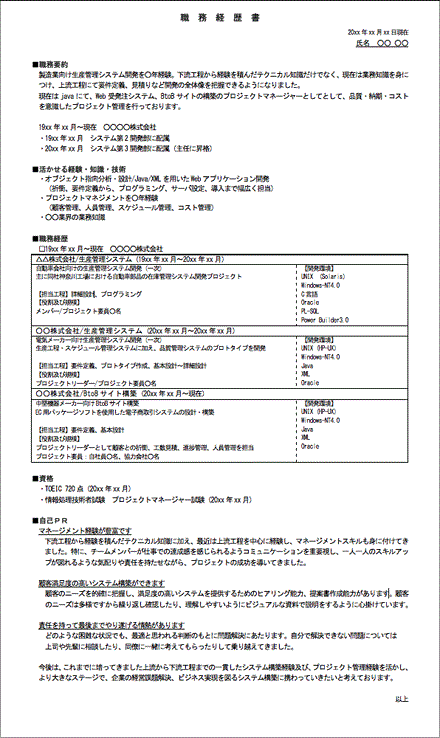 Being a foreign individual, it may be worth keeping your English CV up-to-date as it is often asked for alongside your Japanese documents.
The Look
I'm sure you don't need any explanation on formal business attire for interviews so I will just give you some Japanese exclusive perks to help accent your look to stand out as well cultures in Japan.
Boys
Coloured tie, avoid extremely vivid or garish patterns or dark colours, a stationary boring striped red or blue tie would be ideal for your interview
Your hair shouldn't touch your collar, make sure it is well cut and styled, I'd avoid using gatsby moving rubber and its ilk for formal settings and would recommend Hair Jam at it offers more control and less movement
Beards still have a huge stigma in Japan, no matter how well you trim and maintain, a clean-shaven face, and I mean a couple of hours before is the optimum chance you're going to get at being successful in an interview. Although some places permit well looked-after facial hair, it can only be a minor deterrent to your employment hopes. You can be a stubbly Chad when you have a job.
Finally, suits must be dark colours, plain. Wearing too much of a flashy suit can give off negative connotations in Japan as someone who doesn't know his place. The nail that sticks out gets the hammer as they say- having fun yet? Black shoes. White shirts (strictly, I got in trouble for light blue)
Girls
Not much experience in dressing like a to-be employed woman but women in Japan wear black suits with knee length black skirts with black shows. Minimal makeup,tied-up hair and skin coloured tights.
Not much info for ladies? sorry, I'm not a lady, plus rules are pretty lax for women once they're in the company, pretty much going round in Sunday dresses and pajamas while men get collar rash, I'm not bitter.
The Interview
Granted you adhered to all of the rules of appearance above and bossed your employment documents, in the case you are successful, you will progress to the interview stage. Japan has a very long and arduous interviewing process which may last anywhere from one month to one year with the average company having at least 3 separate interviews. 一次面接,二次面接 and 最終面接. Often with the interviewee progressing in level so expect to repeat yourself a lot. As a foreigner expect do you miss your family, what do you like about living in Japan, how long do you plan on staying. Sounds like mindless friendly chatter but they are well established questions to weed out of you whether you're worth employing or not based on the stability of your life in Japan.
Prepare solid and reassuring answers for these very questions. If your Japanese is a little bit limited rest assured you are likely to be asked simple things and be received quite positively. Here are some tips on doing your mensetsu. My advice on strengths and weaknesses question is to answer the weakness with how you overcame it and continue to improve and use the strength not as a hollow boast but how you would use it within the role and what you'd do to contribute to the company- works wonders doing your research.
Be confident, lean slightly in and listen intently with good questions and a positive attitude. Be confidence but not cocky, you can do this by being aware of who you are talking to and knowing the correct Kensongo (humble speech) in order to show good understanding of Japanese power hierarchy. Heres's a simple taster.
The Rules/ The Lifestyle of Japan's Employed Populous
Japanese working life can be very hard getting used to. I will write some raw pointers of learning curves I made or advice given to me by my seniors so that you may not make the same mistakes or be wiser than I when you enter a new work environment;
Nomikais; are voluntary, but not really. Japanese companies encourage community between their employees and this is often done with office nomikais (drinking parties) some companies do it 3 times a week some do it twice a year, they can be fun but remember you are at work no matter how much you drink and everything you say will be remembered.
You will be asked often and candidly about the looks of female employees in the company as a rule, ensure you do reply to these questions with things you'd tell your friends, the best answer is they are my coworkers and I can't see them as anything else. 同僚なので、そんな目で見ていません!
Ensure you pour drinks for your seniors and do not drink while someone is talking directly to you. Do you drink before the CEO/Boss has made is Kampai speech.
Don't act tired/ bored or look at your phone in the presence of your seniors, that is what bathrooms are for and it is seen as very rude in Japan.
Always ask permission before eating the last thing on a plate and offer it around first- usually the gesture is seen as you wanting it and they will insist you eat it.
Try not to slip out unless essential- last train is a good escape.
In the office;
Stand up when seniors approach your desk, remember to greet them with お疲れ様です。
Sit up straight
try not to leave work before your boss as this can set a bad impression (why do you want to work here, again?)
Be prepared to write daily diaries of what you've been doing and also morning speeches to your team.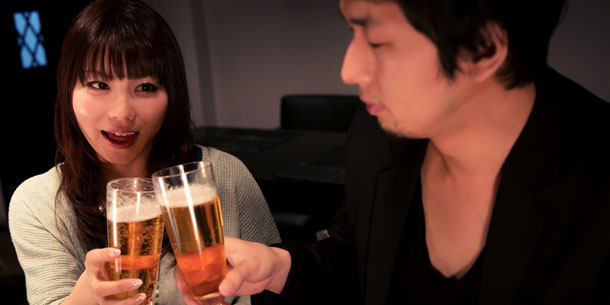 Have you really thought this through?
So most contracts you get are pretty standardised, showing your basic salary. Now you have to be so careful what it says at the top, Japanese contracts tend to show a figure for the monthly pay which included overtime残業 meaning that you would be expected to work, in many cases, an extra week of work a month (40 hours overtime) to actually earn your meagre peanuts.
As for your commute to work, especially in Tokyo, given the myriad of different lines any options available, don't expect the semi direct train to your office to be the one they pay for, if there's a way to make you walk to the 20 mins to the cheapest route- it will be done.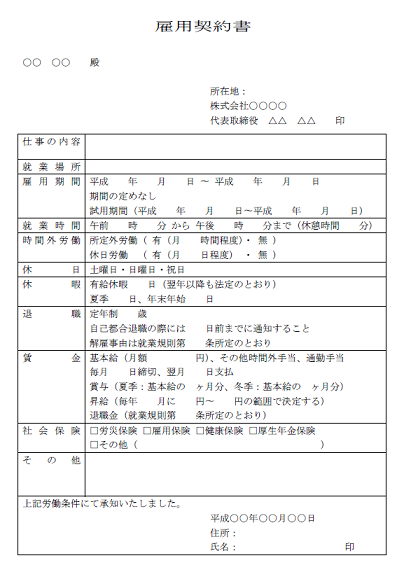 Be careful of your annual pay(年収) amount too as this often includes bonuses, whether that be once or twice a year bonuses are not actually guaranteed and are at the digression of your employer. So yes, you will be taxed to high heaven in Japan- consumption tax, city tax, social tax, employment tax.
Income tax is deducted in the following wage bands;
1.95 million yen per year: 5% of your taxable income
1.95-3.3 million yen per year: 10% of your taxable income above 97,500 yen
3.3 to 6.95 million yen per year: 20% of your taxable income above 427,500 yen
6.95 to 9 million yen per year: 23% of your taxable income above 636,000 yen
And don't forget the pension, little bit of extra theft you'll never get back, funding the lives of the very elderly bats who hate you and want you out.
Maybe you're new to Japan and you get some cushy job getting 3 million a month. You think bit of tax off to top, no biggie that's 250000 a month! I'm afraid deductions are rampant and they're after your meager coin and naive dreams of mild comfortability and stability. You are likely to only receive 190000 or 200000 a month give or take. To see what kind of like awaits you with this actual wage and budget calculator site here. I've based it on 月給28万円 as an average. It gives you an insight into the demographics of your pay and the life you can expect.
Conclusion
Japan is certainly trying to improve and many companies are dropping the old ways as the younger generations rightfully question its necessity and the older generations drop to the sweat release of death, but life isn't ideal here. If you are from the west your time spent in work will be longer and cheaper than back at home and it can be very hard setting out here.
If you enjoy the Japanese lifestyle then these are certainly overcome-able odds. If you have experience working in Japan the world will take notice and you will be a stronger individual for it.
If you're not lucky enough to wind up in a 外資系 company (diversity quotas hate you), then withstand, overcome and conquer, taming the lunacy of worklife here will make you bulletproof and if that's the journey youve chosen then I wish you the best of luck.
If you enjoyed my article or learned something, please give me a like or a comment. If I have missed something then let me know!
Until next time,
Zellibug