Back again- chipping away at the apple green juggernaut- here we go!
Shibuya doesn't really need an introduction. Its the one stop shop for most mainstream filth in Japan.Clubs, Foreign bars and cheap izakayas. Not really much else to say that you haven't heard in that respect but if you're a fan of the more unusual things Shibuya has to offer, you're in the right place.
A few of my many recommendations would be as follows:
The Thai Garden Spice restaurant serves a well sized variety of delicious food in a very nice environment. The staff are very kind and the restaurant looks great. Well worth your time if you're in the area.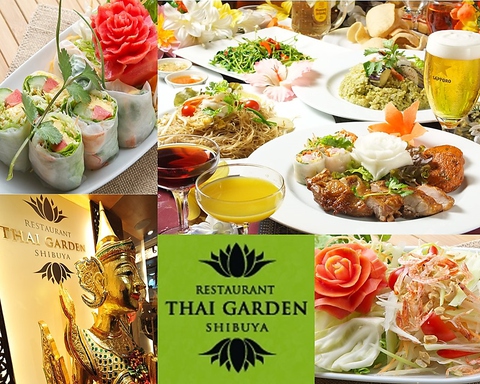 Shibuya is the biggest hub for Shisha in all of Tokyo with several chains of a couple of brands dotted around the main street. I've been to all the ones you can find on google maps and ones off the map too but you really can't beat the Chillin' franchise. Drink bar, bring your own bottle for alcohol and the best quality shisha. Used to be cheaper with unlimited time but all good things come to an end. Still a cheap way of getting drunk on the weekend.
My personal favourite branch is the Chillin' 2nd system branch.
Yokitori Marukin is an unusually cheap Japanese izakaya with a twist; you can pour your own nomihoudai! Anyone who has tried to get drunk on the fruit juice masquerading as alcohol you know how much of a bonus this is
Finally, Shibuya 3chome or Meiji Dori's small river is worth walking down as the area is full of street food and interesting coffee shops, very nice for photos.

Harajuku is a bit of a nerd base. I always miss Takeshita street and go into Omotesando- my blog on the charming Starbucks is here.
Also got a good kebab shop here: Kebab Box J
Don't bring your gf though they can be creepy- big surprise.
Harajuku is also the area they sell that enormous Rainbow candyfloss; Totti Candy Factory
A relatively new installment and something for the robot restaurant fans looking for their next fix their is the Kawaii Monster Cafe
Finally, if you're a fan of taking pictures you can take a great picture from the mirrored staircase of Tokyu plaza
Yoyogi park; got some great festivals you should check out on tokyocheapo. Mainly Asian themed styles- expensive but quite a good time.
Always worth checking the Yoyogi park event schedule to see if anything suits your fancy
There are a few outdoor fitness clubs you may be interested in too if you're a resident of tokyo.
The red light district of tokyo, full of everything. Most people are already familiar with this station so I will keep it brief.
Everyone knows the kabukicho's very own Robot Restaurant. I used to work here and its a pretty rough job. Just as a precaution, there are no robots and this is not a restaurant. Think cheap plastic costumes and floats and load music. The standard ticket price is 8000 yen, so always try book on Voyagin. KLOOK, KKDay or Expedia for significant discounts and same day booking. Booking directly may need a 2-3 day notice. Management there is very strict and you can not expect refunds and discounts from complaints (Place is pretty much fully booked every show, they don't need your petty custom). So just make sure you know that beforehand. Going on your birthday entitles you to a small gift aswell.
If you're interested in the actual BAR of robot restaurant, its called the ren american bar and it is available after 11. This is personally my favourite bit about the company and has the best aesthetics and live music for free.
Inside info like this is collected through working there for over a year, if you have learnt something today, please support the site and follow!
There us a good shisha bar in the deep red light district called Chill Up(other wise known as the tropica lounge), a branch Chillin with some gorgeous aesthetics. A funny story, I brought my British friend who lives in HongKong here once and walked in in an odd nude sex party- he references this moment even today- so there may be some dodgy dealings behind this place but given the location, I'm sure you're not surprised.
Golden Gai is the foreign favourite- don't see the appeal but a nice spot for photos! Just a collection of small(and I mean small) overpriced bars with different themes, with charges going from 500-3000 yen, my advice is to save your money but for some reason, you're all drawn to this tourist trap. Made more dangerous still from the Nigerian punters! Be warned.
2chome is home to the Gay village for anyone who swings that way. I've been to dragon men a couple of time with friends of the weekend and you do meet some interesting characters. Cheap enough too!
FInally I would recommend this restaurant;
CASA TEQUILA: Great food, delicious and large with cheap drinks and nice atmosphere, relatively quiet!
Korea town and high school girl hell on earth- for some reason Kpop still has its claws in these pubescent morons. More unpleasant. Full of FOB Chinese, Nepali and Vietnamese students who don't understand the unsung pavement dogma of keep to the left! Damn those Japanese language schools! And damn that fucking highschool girl rat poison hat deokkeu !
Unbridled hate aside, there are some really delicious places to go in Korean town, most of the beaten track.
A couple of my readers may have seen my blog on Jjimdak and understand what this beautiful work of art means to me. Despite it being over 10x more tasty than the normie cheese dakgalbi, Jjimdak has not really made sparks here is Japan and as a result there is only ONE restaurant that actually sells the bloody stuff. And here it is;
BONGCHU If youve never had Jjimdak, trust me, you won't regret it.
There is a cheap and cheery shisha place simply known as Shisha Tokyo, not a bad spot- cheap enough has fruit heads and glass shisha which is unusual in Japan.
https://www.instagram.com/p/Bo_7-jjBDIM/
Waseda Uni area. Another odd shisha place, mutoon great thai food
Famous for being home to Waseda university, there are a lot of cheap eats around this area. A nice little spot I go to from time to time is another thai called Tawantai. Very genuine taste, I think its absolutely delicious and well worth your time to visit.
There's an odd little shisha place call David shisha, very cheap, not a bad spot but a bit of an in crowd vibe as everyone talks to everyone except you- talking about classes and studies so I can only assume its a hub for Waseda social gatherings, lots of stuck up Japanese girls who studied in France go here- they're a pain in the ass but if you're looking for cheap Shisha this is it!
Big box good spot for shopping.
Sadly not much to be said about Mejiro, for me its always just the waste of time stop before I get to my beloved Ikebukuro.
2 areas of note would be the Mejiro park and the Gakushuin University.
Check out my Ikebukuro food page here for all the stuff I would say here but don't want to repeat myself .
Other points of interest are the gorgeous CHILLIN IKEBUKURO and WOODSTOCK HOOKAH AND ROCK BAR.
Sunshine centre is also host to many conventions and the aquarium is host to some interesting events too, last year I went to the 7 misaki ghost tour!
But nothing is perfect, Ikebukuro is sadly host to a huge cosplay community which gatherers in Ikebukuro park on the east exit most weekends 😦 pathetic losers.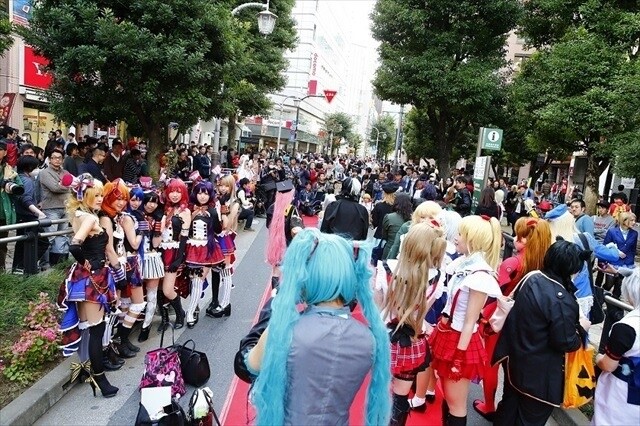 TO BE CONFIRMED. Went once for an interview and was very forgettable.
Used to have a house in itabashi so this was my transfer station, its just one big main road- residence area mainly FULL of old ladies. If you're into old ladies this may be the paradise you were dreaming of.
Komagome is again a station I've only been to once, if you have any recommendations please comment down below. Rikugi-en is another park that can be accessed from this station.
A small artsy spot famous for cafes and expensive Japanese food which tastes no better than Matsuya
Tokobunko museum would be my personal recommendation for the area.
I'm afraid this is another non-descript and bland area, if you have any advice about the area please comment below.
Turkish kebab and shisha.
Nippori is one of the first stations into Tokyo you will see if you're coming from Narita. Surrounded by traditional housing and the cat street anomaly, Yanaka Ginza
The other recommendation I would give is the Zakuro Turkish restaurant. Opportunities to see belly dancing and smoke mediocre shisha too! The atmosphere is one of a kind for Tokyo and I recommend you check it out once, especially if you're a girl- you get free shit but I'm sure this is neither unusual or a surprise to you, I'm not bitter, no.
Apart from the pretty swanky national museum, again, this is a bit of a non station being overshadowed by ueno, gets extra negative point for me to being the gate way to the accursed Saitama prefecture.
Ueno is a push in the right direction, huge park leading to a very beautiful temple surrounded by lilies, the Shinobazunoike Bentendo Temple. Many people miss this spot so look out for it on your visit.
Should come here for a cheap place to drink and a cheap bite to eat- full of Chinese foods and izakayas- very lively compared to its neighbours
My old commute station. A huge gridwork of shops and markets and flee markets. If you've got the cash and want to experience classical Japan, day or night, you can't go wrong with Okachimachi
Everybody knows this miserable sweat heap. The Gaijin fantasy epicentre and the Japanese ready to rip your embarrassing hobbies over.
If you are a well adjusted human being who left cartoons and rubber toys in your youth then you can enjoy this seedy area for its cheap, secondhand electronics stores. If you are a builder of PCs or a collector of certain niche items this is the place you would be going .
The korean restaurant TYPHOON isn't too bad here either.
Kanda is another traditional area home to the Yushima Tenjin shrine.
The area hosts many festivals during the spring and summer too.
Thus concludes my rundown of all the stations on the Yamanote, if you have any recommendations or sweet spots in the area, leave me a comment and I'll be sure to reply!
Until next time
Zellibug