Anyone who has been or lives in Seoul can attest to the fun to be had on Line 2 and the deceptively dull brown line 6, but Tokyo has its own track of debauchery, the YAMANOTE LINE
In this page, I will go step by step through a few of the Yamanote's more lively station and give you a rundown about the areas.
29 stations in total, this line provides the city access to a large chunk of the major sights around the city. Due to its ease of access and relatively easy to understand route, it is the line used most by clueless foreigners who don't dare touch the subway or bus lines.
Quite an impressive Edwardian style station really worth going in the winter time as there is a lot of illuminations and events in the area. The area around the national bank is particularly beautiful around the springtime as it's covered in cherry blossoms. I can recommend two restaurants in the area you might find worth trying out.
Two restaurants I can reccommend are;
Ganges and Mekong, an Indian/ Thai fusion with cheap prices and free nan and rice refills and a huge range of options.
The final one is a Korean place, HanDejiYa or Korean Pig not the cheapest or the best but for the Tokyo station area is has a great atmosphere and great variety of food, they have this extremely spicy sauce you can get which is just fantastic. Used to go there with work mates all the time when I had a job in the area.
The hub and starting station of the circle line, easy access to the Keihin-Tōhoku Line, Tokaido Shinkansen, Tohoku Shinkansen, Yamagata Shinkansen, Hokkaido Shinkansen, Joetsu Shinkansen, Hokuriku Shinkansen,,Tōkaidō Line,Ueno–Tokyo Line Chūō Line,Yokosuka Line,Sōbu Line (Rapid),Keiyō Line,Tokyo Metro Marunouchi Line,Tokyo Metro Tōzai Line,Tokyo Metro Chiyoda Line,Tokyo Metro Chiyoda Line, Tokyo Metro Hanzomon Line, Tokyo Metro Marunouchi Line,Toei Mita Line
A very fancy spot in the centre of Japan, full of the gorgeous Mori structures.
The streets are lines with very traditional Japanese foods and aesthetics which will look great on any photo gallery. This is a good spot to come to at night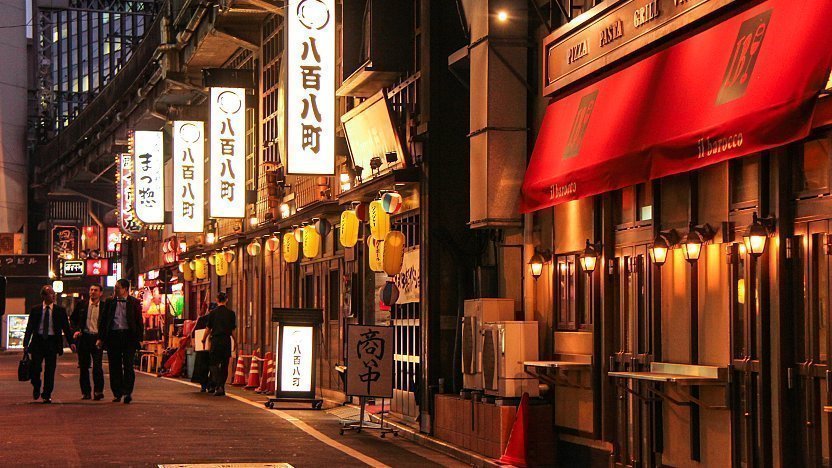 Very lively with the working population at night, this station is absolutely packed with Izakayas and overpriced food. Also famous for the steam train. A small piece of advice from me is if you go out the exit opposite the steam engine and turn left and keep walking straight you'll pass a bridge, once you do continue up then look to your right. This street is a very under appreciate party street full of European foods and outdoor merrymaking. I would highly recommend Shinbashi on a Friday night!
Hamamatsucho is the Southern commercial area of Shimbashi. It is a near little station for having a park, access to the Odaiba and Haneda monorail and fantastic views of Rainbow Bridge and Tokyo Tower. I haven't spent much time in this area so feel free to leave a comment if you feel you have some more information about the area.
Another business area with a lot of wealth. It is an area on Tokyo Bay overlooking rainbow bridge and in short distance to Keio University Mita campus. It is also home to one of the larger Japanese shopping arcades; so for these reasons, it may be a good spot to take some good photos.
Kyu Shiba Rikyu Gardens are also very accessible from this area.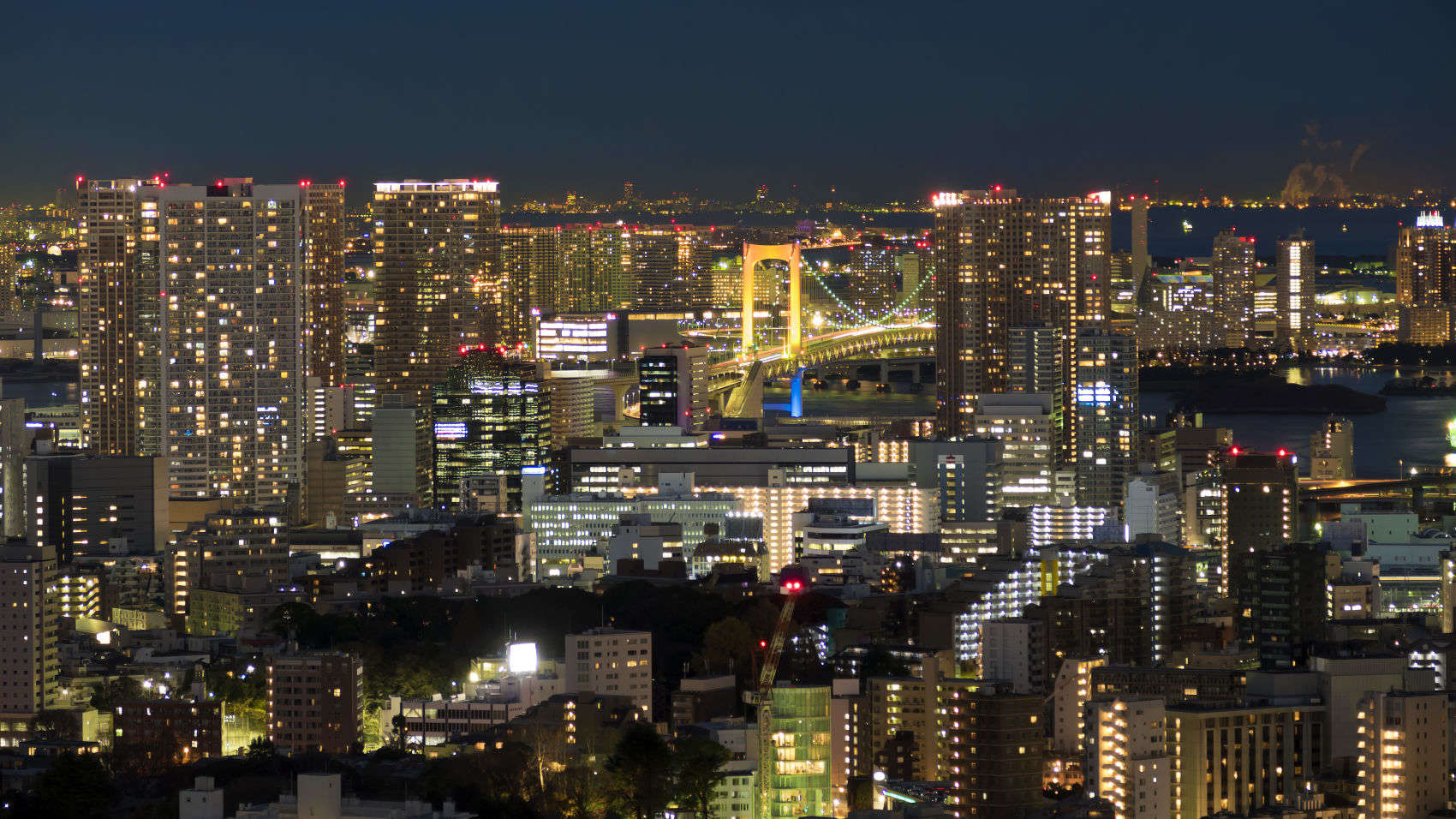 The new brand new station on the Yamanote line yet to be released! It will be open in time to the Tokyo Olympics in 2020. It has gained quite a lot of controversy based on the name with various petitions trying to get it changed. You can find some articles about it here, here, here and here.
This is one of my favourite stations although I haven't been able to go so much, famous for its aquarium.
good access to Yokohama
I would reccommend Mon-TERCERO if you're in the area!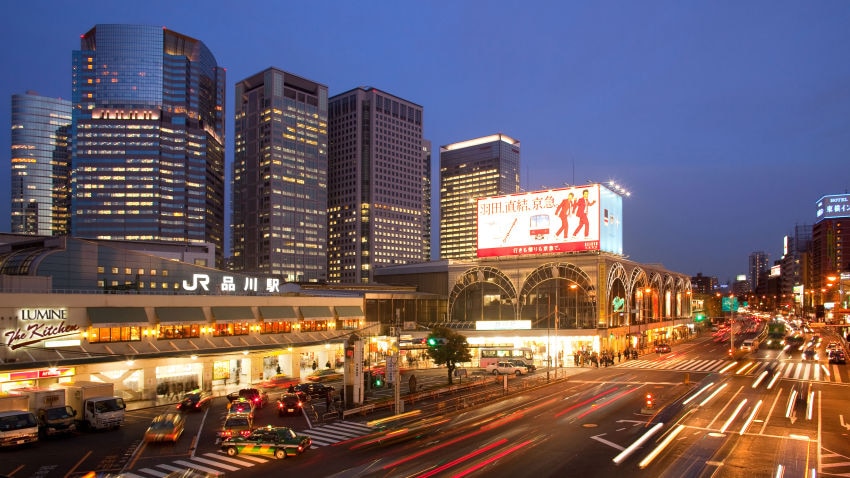 A very wealthy part of Tokyo on one of the manmade islands. Host to many high-cost accommodation and many companies, Booking.com's Japanese office is here too!
Under Construction…
Meguro is the Hipster area of Tokyo, famous for its coffee houses, boutique stores, and a beautiful river. You can really make a day trip out of Meguro.
Meguro also has numerous museums including cultural and photography museums so you really can make a day of this station.
Maruyaki Chicken Sakeba would be my reccommendation here.
Birthplace of Yebisu Beer,this is a very high-class part of Tokyo, many off-kilter bars and private parties take place in this area.
This concludes part one… part two to come shortly, the next one will have much more detail on the stations I live near and often go to. Please stay tuned!
Thank you. If you have any questions please leave a comment.